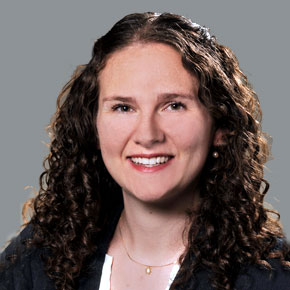 Elise Aiken is an attorney with Howard O. Bernstein, P.C., who focuses her practice on civil and corporate litigation. She has the experience and skill to handle complex civil litigation matters. She conducts legal research, engages in motions practice, drafts discovery, attends court hearings, and handles alternative dispute resolution up to and including settlement negotiations for her clients.
Elise received an A.B. from the University of Chicago in 2006, and a J.D. from the University of Colorado Law School in 2011. While at CU, she received multiple scholarships and completed 209 hours of legal work for the Public Service Pledge Program. She also served as the Head Notes and Comments Editor of the Colorado Journal of International Environmental Law and Policy.
From February 2012 to July 2016, Elise clerked for the Hon. Norman D. Haglund and the Hon. Karen L. Brody in Denver District Court, on civil dockets. During her clerkships, she handled a wide range of civil cases including contract disputes, complex construction defects, personal injury, premises liability, and medical malpractice. Following her clerkship, she worked as a litigation associate at Allen & Curry, P.C. in Denver.
When not working, Elise enjoys spending time with her three daughters and husband, as well as skiing, playing soccer, international travel, and gardening.