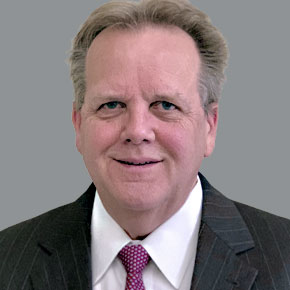 Mark Hamilton is an attorney who focuses his practice on tax planning and research, tax appeals and litigation relating to federal, international and state and local tax matters for corporations, partnerships and individuals. Formerly with Arctic Slope Corporation, Mark has also held executive tax management positions at Koch Industries, Inc., Qwest Corporation, Wal-Mart Stores, Inc. and The Upjohn Company.
Mark brings a broad-based background in four different industries: Pharmaceutical, Retail, Telecommunications and Oil and Gas. His experience includes more than 30 years of corporate tax law practice for both public and private companies across a variety of industries and countries.
Internationally, Mark spent two years in Stockholm, Sweden, as European Tax Counsel where he liaised with foreign operations on tax matters. While in Sweden, Mark worked to develop a European tax controversy practice and actively managed mergers and acquisitions. Mark has also represented pro-bono cases before the United States Tax Court.
Mark's experience in the federal tax area includes tax research and planning, tax credits (including the former §936 Puerto Rico manufacturing credit), §861 calculations, M&A due diligence, transfer pricing, merger issues, limited partnerships, executive compensation, aviation issues, SEC, SOX and FASB issues. Mark has drafted and filed federal tax appeals, Private Letter Ruling requests, state and local tax Protests and Petitions for Redetermination.
Mark is a member of the Bar of the United States Supreme Court and the United States Tax Court. Mark is also a member of the Bar of the States of Colorado, Alaska and Illinois. He is a member of the Tax Section of the American Bar Association.
Mark received a Masters of Tax Law (LL.M.) from DePaul University, a Juris Doctorate from Northern Illinois University and a Bachelor of Science degree in Accounting from Northern Illinois University.
When not working, Mark and his wife enjoy skiing, hiking in the mountains and everything the West has to offer.