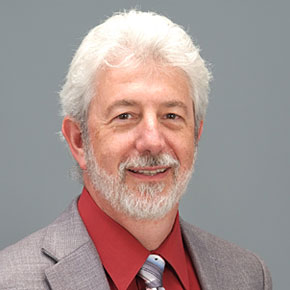 Accounting Malpractice Representation
Business Law
Business Litigation
Business Startups
Civil and Commercial Litigation
Civil and Criminal Tax Representation
Contracts
Corporate, Partnership and Individual Taxation
Employment
Entertainment
Estate Planning
International Tax
International Transactions
Mergers & Acquisitions
Shareholder Agreements and Disputes
Will Contests and Litigation
J.D., University of Colorado School of Law
Advanced Professional Certificate (post-M.B.A.), New York University, Stern School of Business
M.B.A., Cornell University, Johnson School of Management
B.A. with honors, Columbia University
Colorado, 1994
U.S. District Court of Colorado, 1996
United States Tax Court, 1997
Howard Bernstein has nearly 40 years of experience in law, corporate financial management, auditing, accounting, financial analysis, sales, marketing, and management consulting. He works primarily with small and mid-sized companies.
Howard is a member of the American Bar Association and the Bar of the State of Colorado, where his practice emphasizes international law, small business law, employment and taxation. He also is a member of the California Society of CPAs, the American Institute of Certified Public Accountants, and the current President of the American Academy of Attorney-CPAs.
Much of Howard's practice focuses on meeting the needs of businesses and their owners, where he is able to draw upon his previous experience as Associate Regional Counsel for the U.S. Small Business Administration as well as his Ivy League MBA and 38 years as a CPA (licensed in California.)
Howard is actively involved in the international and domestic distribution of a diverse selection of products for clients both in the U.S. and abroad. He writes the International Business Transactions Chapter in the Practitioner's Guide to Colorado Business Organizations, Continuing Legal Education in Colorado, Inc.
His recent projects include: drafting documents for corporations, limited liability companies, and partnerships; international joint venture formation; international and domestic real estate; negotiating international transactions; drafting and reviewing shareholder agreements; individual and corporate tax research; intellectual property disputes; choice of entity decisions; research regarding the sale of or investing in a business; drafting of consulting agreements; assisting in the sale of a business; drafting distribution agreements; representation before a State administrative agency; drafting of employment and independent contractor agreements; resolution of a dispute with U.S. Customs; assisting in the sale of a division of a private company; tax controversies, including representation in the United States Tax Court and before the IRS and Colorado Department of Revenue; employment litigation; intellectual property litigation; civil litigation; commercial litigation; location trading partners for clients, including a clothing manufacturer, a coffee producer and an artist; real estate transactions and disputes; and testifying as an expert witness regarding matters of federal, state and international taxation.
Howard is active in and makes it a priority to give back to the community. He serves on the Board of Directors for Open Studios, provides pro bono assistance through Boulder County Legal Services (recipient of the 2014 John Marshall Award for his dedication to providing legal services to members of the community who cannot afford to pay), raises money for The Children's Hospital by riding in the Courage Classic cycling tour, serves as a Cornell Alumni Association Ambassador, and assists non-profit organizations at reduced fees. Howard also lectures on legal ethics, taxation, employment and international law topics for lawyers.
Howard is also active in the music community. He serves on the Board of Advisors for Indie Advance, a global artist service and distribution company committed to fostering the growth and development of independent musicians. He has also been a guest lecturer at the University of Colorado, College of Music.
© 11:11 Productions Photography
Howard is the author of:
"Colorado's New Limited Liability Entities," Boulder County Bar Newsletter, Vol. 18, Issue 5 (November 1995)
"International Business Transactions", Chapter in the Practioner's Guide to Colorado Business Organizations, Continuing Legal Education in Colorado, Inc., 2006, updated bi-annually
Howard was a Teaching Assistant for:
University of Colorado Leeds School of Business, for Business Law, 1993-1994.
Howard has taught the following continuing education programs:
"International Taxation in Colorado," NBI, 1998
"Employee vs. Independent Contractor," Lorman, 2004
"Keeping on Track: Avoiding Ethical Dilemmas and Malpractice," NBI, 2005
"Creating Comprehensive Employee Handbooks," NBI, 2006
"Ethics: They Also Apply to Law Office Management," NBI, 2007
"Employment Laws Made Simple," NBI, 2008
"Asset-Based Deals," Boulder County Bar Association, 2008
"Small Office Management for the Legal Professional," NBI, 2008
"Who is an Employee?" Boulder County Bar Association, 2010
"Workplace Commission," AAA-CPA, 2011
"Social Media in the Workplace," Boulder County Bar Association, 2011
"Tax Considerations in Settlement Agreements," Boulder County Bar Association, 2013
"Choosing the Right Entity for Doing Business Abroad," Colorado Bar Association, 2013
"Advising Businesses Going International," Colorado Business Law Institute, Colorado Bar Association, 2013
"Illuminating Inversions," AAA-CPA, 2015
"Gender Identity in the Workplace," Boulder County Bar Association, 2015
"Workplace Commission: Independent Contractor vs. Employee," AAA-CPA, 2016
"Tax Treatment of Client Settlements," Public Investors Arbitration Bar Association, 2017
"Tax Consequences of Settlements and Jury Verdicts," Colorado Plaintiff Employment Lawyers Association (PELA), 2019
Howard was the moderator for:
"International Commercial Transactions," Colorado Bar Association, 2013