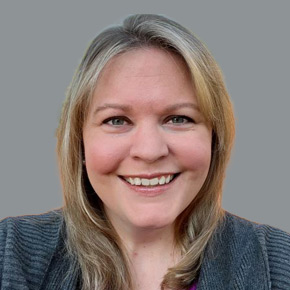 Molly Reinhardt received her Bachelor of Science degrees from the University of Houston, where she double majored in political science and psychology. Molly then spent three years teaching U.S. History and Government to eighth graders at a middle school in Houston before enrolling in law school. Molly earned her Juris Doctor at Louisiana State University's Paul M. Hebert Law Center. At LSU, Molly was inducted into Order of Barristers and received two C.A.L.I. Excellence Awards.
During law school, Molly was also selected for the Board of Advocates and the Student Bar Association's Ethics Committee. Molly competed in seven advocacy competitions and mentored first-year competitors. She was a finalist at both the 2018 and 2019 National Environmental Law Moot Court Competition, and she was a finalist at LSU's 2019 Dean's Cup Competition. Molly completed externships at Louisiana Court of Appeal, First Circuit, and Louisiana's Department of Natural Resources.
Molly spent her third year of law school as a visiting J.D. student at University of Denver's Sturm College of Law where she received a Scholastic Excellence Award. Molly also participated in DU's Mediation Practicum and Civil Practice Lab.
After graduating law school, Molly clerked for the Honorable John L. Wheeler at Colorado's Arapahoe County District Court. After the clerkship, Molly has practiced employment law and civil litigation, with an emphasis on harassment, discrimination, and retaliation, along with wage matters, employment agreements, and employment-related policies.
Molly is admitted to practice in Colorado, Texas, and the U.S. District Court, District of Colorado, and she is a member of the Colorado Bar Association, Colorado Women's Bar Association, and Colorado Plaintiff Employment Lawyers Association.
Molly also enjoys reading, biking, traveling, and spending time with friends and family.