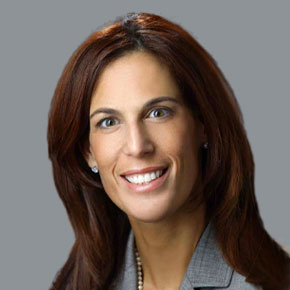 Julie Lang has been practicing law since December 1999. She is licensed to practice law in both Maryland and Colorado. Over the years, she has handled cases involving Social Security Disability Law, Estates and Trusts, Contract Law, and Business Transactions law. She owned and operated her own solo practice for many years before joining Howard O. Bernstein, P.C. to handle primarily Wills, Trusts and Estate litigation matters.
Julie received a double degree at the University of Maryland College Park in 1992 with a B.A. in English and a B.S. in Government and Politics. She earned her Juris Doctorate from University of Baltimore School of Law in 1999 where she graduated cum laude.
Julie is also passionate about and created a nonprofit organization, the Gus Belt Family Foundation, that educates special education high school students with job training skills in order to find them employment after high school graduation through the Coffee Cart Program curriculum. She is the former President of the South Central BOCES Board and is currently serving as the Vice President of the Cotopaxi RE School Board.
When not working, Julie enjoys spending time with her children and husband. She also enjoys volunteering to support her local community.